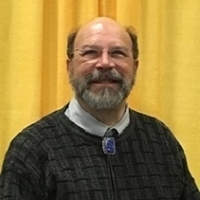 Dr. Elliott Schmuckler Believes in the
Importance of Education
"I attend continuing education courses to stay up to date on the latest and safest dental procedures. I also teach future dental professionals as a faculty member at the Community College of Philadelphia's Dental Hygiene program. It is also important to me to teach my patients the best practices to take care of their own dental health."
The Gentle Dentist, Succeeding Where Others Have Not
Dr. Elliott Schmuckler is the "go to" dentist for those who provide care for people with emotional and behavioral challenges. He taught at the University of Pennsylvania in the Department of Community Dentistry providing care for under privileged children and he has been a staff member at respected facilities that provide care for people with Intellectual and Developmental Disabilities. And Dr. Schmuckler has provided care for many physically challenged adults. Dr. Elliott Schmuckler knows that most dental needs can be met with patience, planning and dental education. His patients and their families say he is: Gentle. Thorough. Meticulous. Skilled. Informative. Compassionate. Reasonable.
Association Memberships & Fellowships
American Dental Association, Pennsylvania Dental Association, Academy of General Dentistry, Dental Society of Chester and Delaware Counties, Main Line DKU, Academy of Oral Dynamics
Certifications
Invisalign®
, Lumineers®, Diode Laser
Family
"Love and family are central in my life. My wife and I have been married ♥♥♥ for close to 35 years. We have three children, two of whom are also happily married, and one who ...is just happy ☺. They each have followed their own pathways."
Music
"I have a passion for music! ♫♫♫♫ I play music in both classical and folk venues. My primary instruments are Upright Bass, Hammered Dulcimer, and Concertina."
---